YEAR 5 Blog
14 - 18 November 2022
Anti-Bullying Week
We have been very busy this week learning about bullying and what we can do to prevent it at Shirley.
On Monday, we looked at what bullying is and what it isn't and sorted scenarios into four categories: bullying, teasing, being mean or conflict.
On Tuesday, we looked at this years theme: Reach Out! We made a list of who we can reach out to at school and at home and created a window display using all of our ideas. We also looked at the different roles involved in bullying.
On Wednesday, we learned about what cyberbullying is and learned what to do if we see it happening or experience it. We made posters to share what we learned with others.
On Thursday, we took all the knowledge we learnt and put it together to make a big class poster about what bullying is and isn't and how we can reach out. We also made story boards to show a scenario involving bullying behaviour and showed a person reaching out to help stop it.
On Friday, we shared our work with the whole school in a sharing assembly and listened to what other classes were learning about this week.
11 November 2022
We have had a busy half term and the children have been working hard. In Geography the children are learning about biomes and climate zones and plotting these on a map.
In Science we are now learning about forces and magnets. The children have been making straw rockets to investigate the forces acting on them.
23 September 2022
Science
Welcome to the our first blog of the new school year.
This half term the children in Year 5 the children are learning about sound and how it travels. We discovered this by doing a few experiments. We made air cannons and used Slinkys to show how sound waves travel and can be blocked. We used tuning forks and submerged them in water for the children to be able to see how the sound travels. We also used table tennis balls on a piece string and again banged the tuning fork on a table and then onto the ball to understand how sound travels.
Ecology Week - Friday 1st July, 2022
Over the past 5 days, 'environmental sustainability', 'ecological awareness' and 'personal responsibility' were the buzz words during Ecology Week at Shlrley. The word 'ecology' is derived from the Greek words Oikos (meaning, of the home) and logos (meaning thought or principle). In other words, these are the thoughts and principles that provide us with a healthy, clean and safe home. Putting our own words into action this week, Year 5 classes tried hard to get its own house in order by learning about a few key actions and principles that will help us to leave a lighter touch on our beautiful planet Earth. On Monday we had a go at making our own cars made from recycled materials and powered by batteries and wind turbines. We also had a go at a recycling jigsaw, ordering which items should go in which recycling container. Earth poetry and recycling also featured across our Literacy and Reading topics this week. On Thursday, Blue Whales embarked on a big litter picking operation around the school, using Mrs West's litter picking sticks and high-vis jackets! The children were brilliant at reminding Mr. Fisher to turn his lights off and stop printing so much. We hope you all enjoyed Ecology Week too!
Jubilee Week - Friday 10th June, 2022
Like the rest of the country, Blue Whales and Tree Kangaroos classes have been celebrating the Queen's 70th Jubilee this week. We have been sharing our experiences of the Jubilee bank holiday weekend by writing diary entries as if we were there at Buckingham Palace with the huge crowds; using our mapping skills to find commonwealth countries; practising our portrait skills, sketching the Queen; and learning a 1950s song to sing: Stand By Me by Ben E. King.
Diversity Week - Friday 27th May, 2022
This week, as part of the school's Diversity Week, we have been looking into and learning about the life of Malala Yousafzai, the Pakistani activist for female education and 2014 Nobel Peace Prize winner. During our ICT session, we researched important milestones and moments in her life, such as when she started school, where she is from, how and why she suffered from a horrific attack, and how she survived, recovered and became even stronger as an advocate for women and girl's education.
The children created posters about Malala's life and, in English, wrote a letter to her, detailing why she is such an inspiration to others.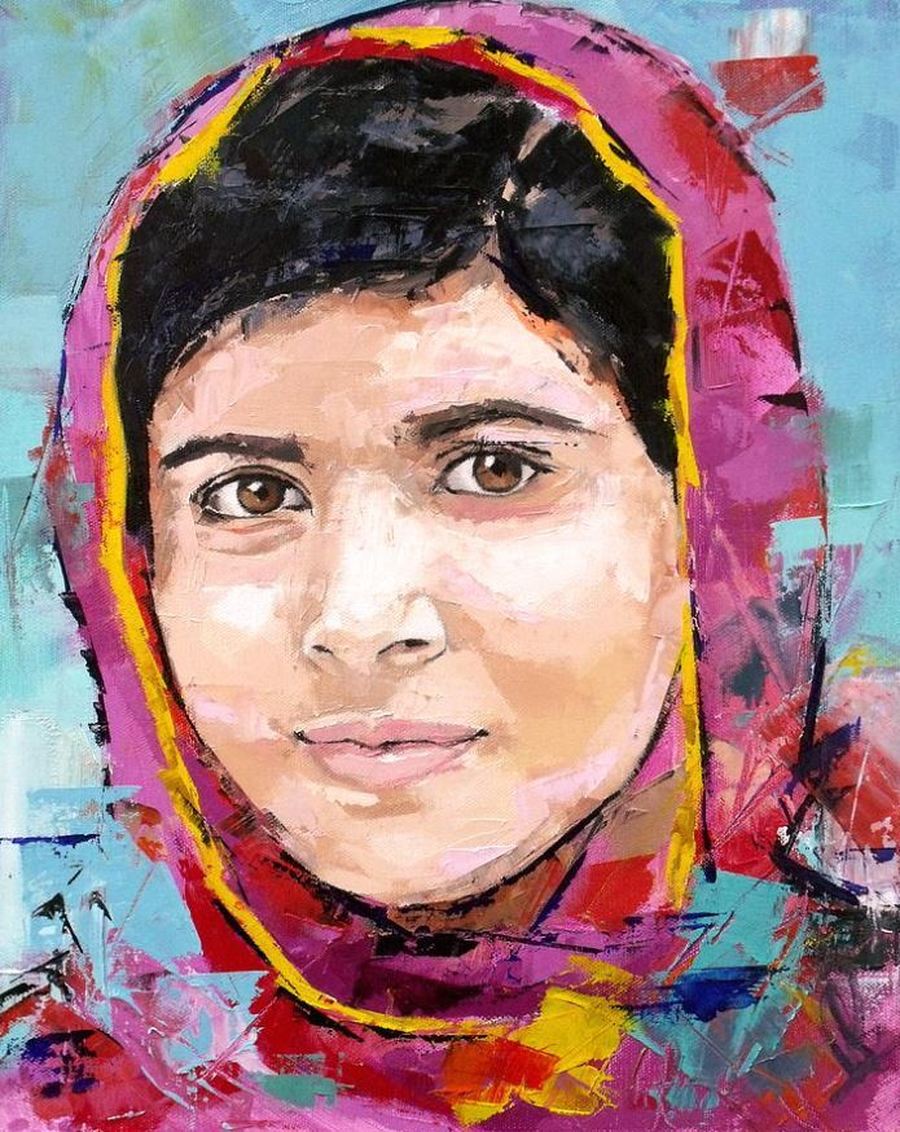 Wednesday, 16th March, 2022
Gears and Pulleys is our theme for Design and Technology this half-term, and the children are measuring, building and integrating their own gear mechanisms with the aim of using them for their own funicular constructions next week.
Thursday, 10th February 2022
With the aim of practising our times tables, today our Year 5 children created their own multiplication board games.
Friday 10th December 2021
Over the last few weeks, we have been exploring how different bridges have been formed. After looking at real life designs, we then designed our own before constructing them. Check out our designs and constructions!