Friday 21st January 2022
This week, we enjoyed learning about orchestral instruments in our Music lesson and had a go at playing violins. It was fun taking it in turns to be the conductor for our 'string orchestra'.
In English, we have enjoyed doing some writing based on our current text 'The Cloud Tea Monkeys' and have been learning about where different types of tea leaves are grown preparation for report-writing.
In Maths, we have been learning how to use the column method for multiplication when multiplying 2 digit and 1-digit numbers and enjoyed working on investigations where we had to investigate statements about calculations. We have been exercising our learning muscles and working on our ability to persevere when doing challenging tasks!
Wednesday 12th January 2022
We have had another busy start to the week and have been continuing to enjoy our new Science topic. This week we were investigation properties of different rocks e.g. how porous and how hard wearing they are. We were disappointed that we did not get to continue our exploration outside due to a rainy Tuesday when we were timetabled to be in the forest schools area. However, we managed to do some of our activities indoors, such as rock painting and making models of rivers and beaches in trays.
Wednesday 5th January 2022
Happy New Year to everyone in Year 3! It is great to be back and hear all about your Christmas break.
Today we started our new English unit of work that is based on the text 'The Cloud Tea Monkeys' by Mal Peet and Elspeth Graham. We started off by becoming tea tasters and we had a selection of teas to smell and to taste. We wrote some great descriptions. See the photos of our tea tasting below!
We also started our new Science topic 'Rocks, Soils and Fossils'. We enjoyed learning about different types of rocks and we used magnifying glasses to investigate them and then label and sort them. See photos below.
Tuesday 23rd November 2021
We have had a great start to the week! We started reading our new text for English: 'The Heart in the Bottle' by Oliver Jeffers. We have read the first half of the story which was pretty sad but we are hoping that we are cheered up by the end of the story! We are writing about the little girl and are using prefixes in our sentences.
In Maths, we are learning about multiplication and repeated addition. We are drawing arrays to help us understand and solve multiplication number sentences.
We continued to find out more about the moon this week in Science and in PSHE we are learning ways that we can adapt to changes in friendships.
Keep up the hard work Year 3!
Anti-Bullying Week 2021
The theme this year is 'One Kind Word' and we have been thinking about kind words and acts that we can do both at school and at home.
We have been talking about the definition of bullying so that we all have a shared understanding of what constitutes bullying. We have written about this in our PSHE books.
We have been focusing on the role of the witness/ bystander. We know what we can do if we see an incidence of bullying behaviour and have made posters to put up around our end of the school to show our understanding and help others. See below...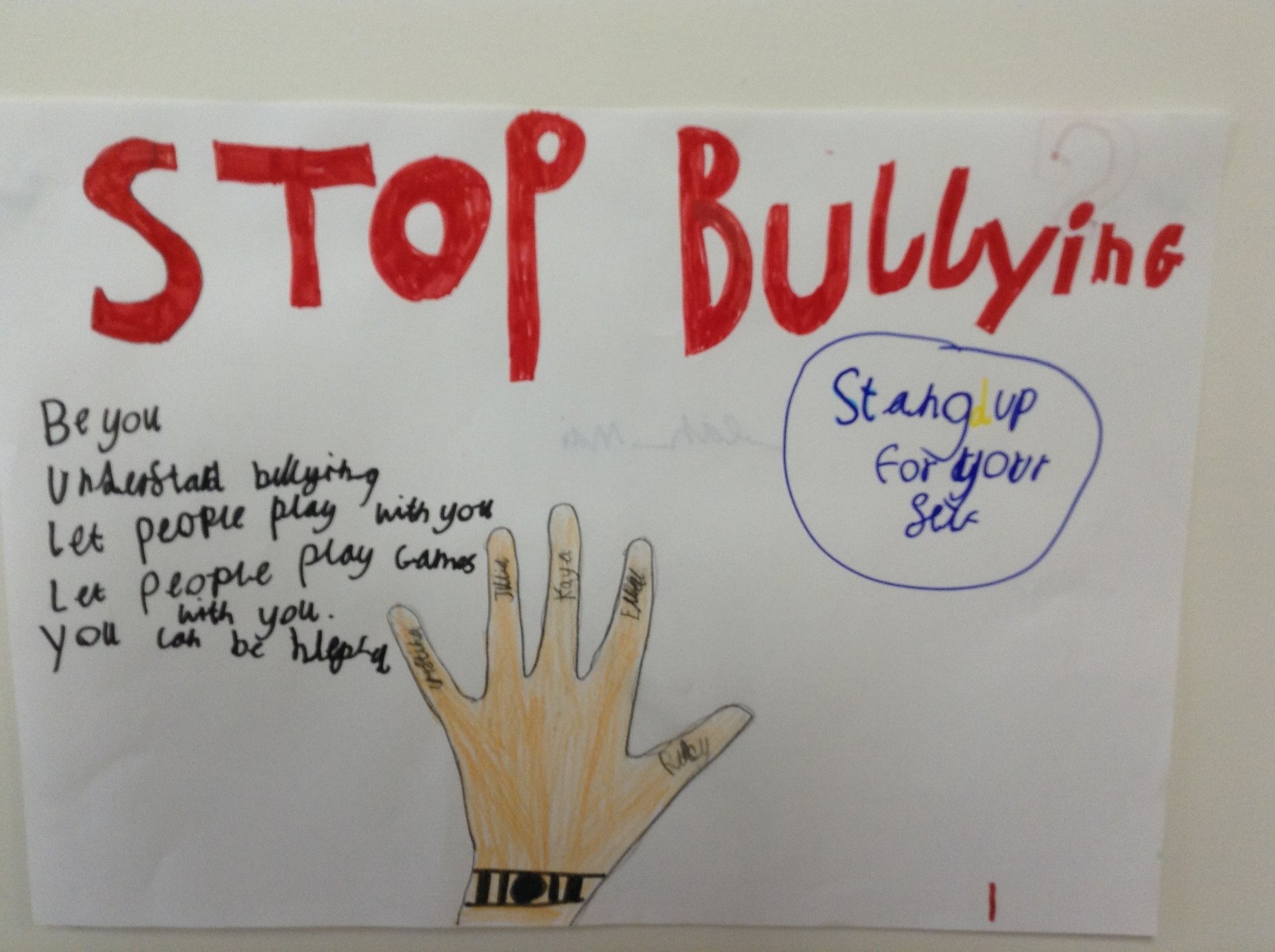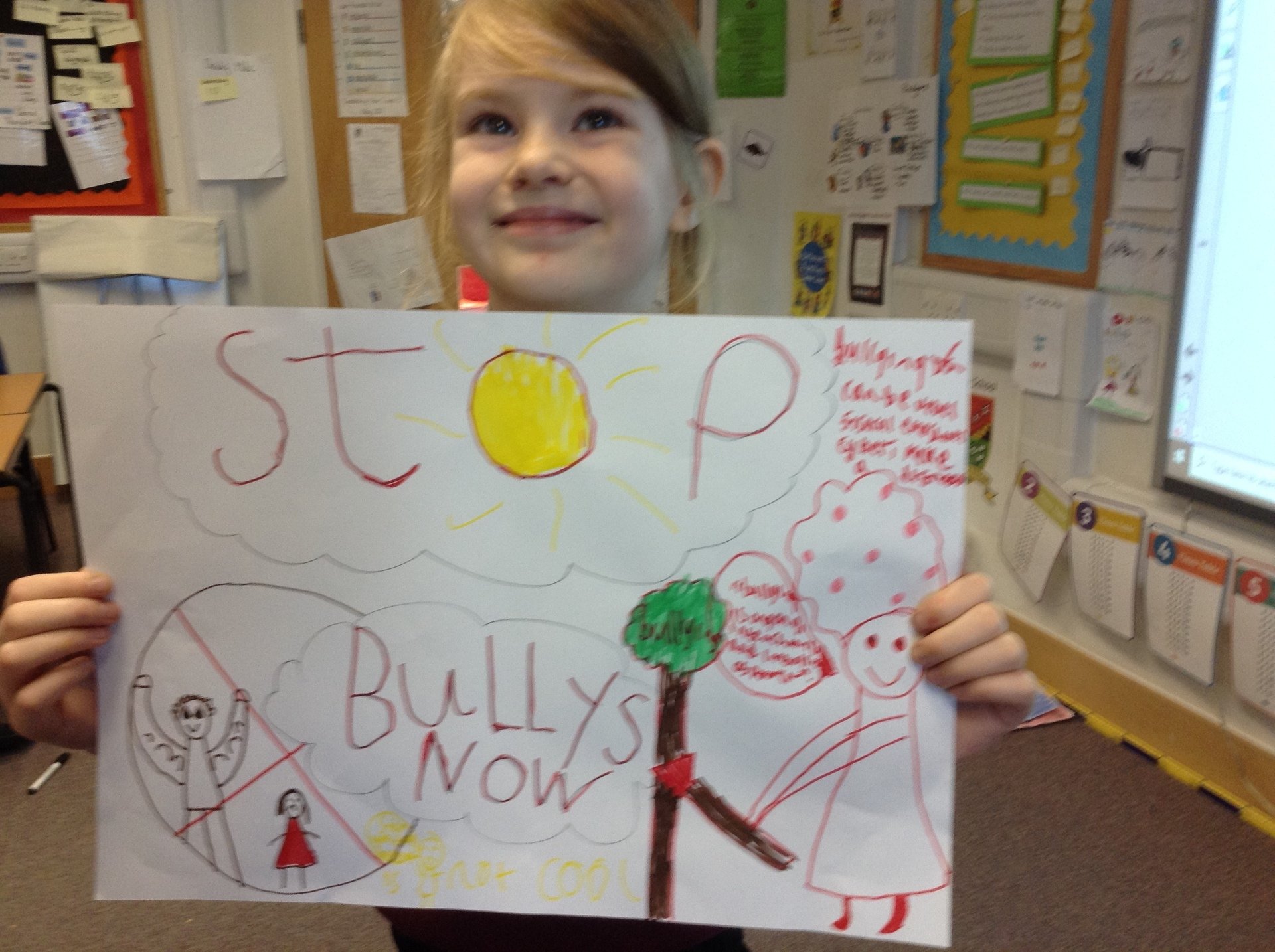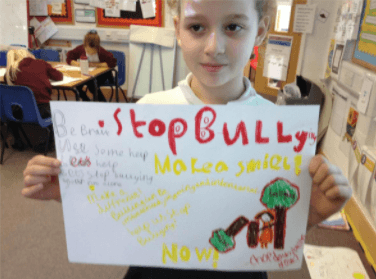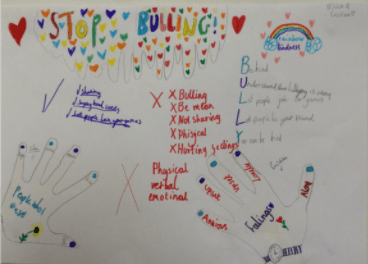 Monday 8th November 2021
We have had a busy afternoon - we had a session to discuss COP26 and environmental issues. We talked about the impact of climate change and what we can do about it. The children wanted to make posters and write a letter to World leaders to show their concern.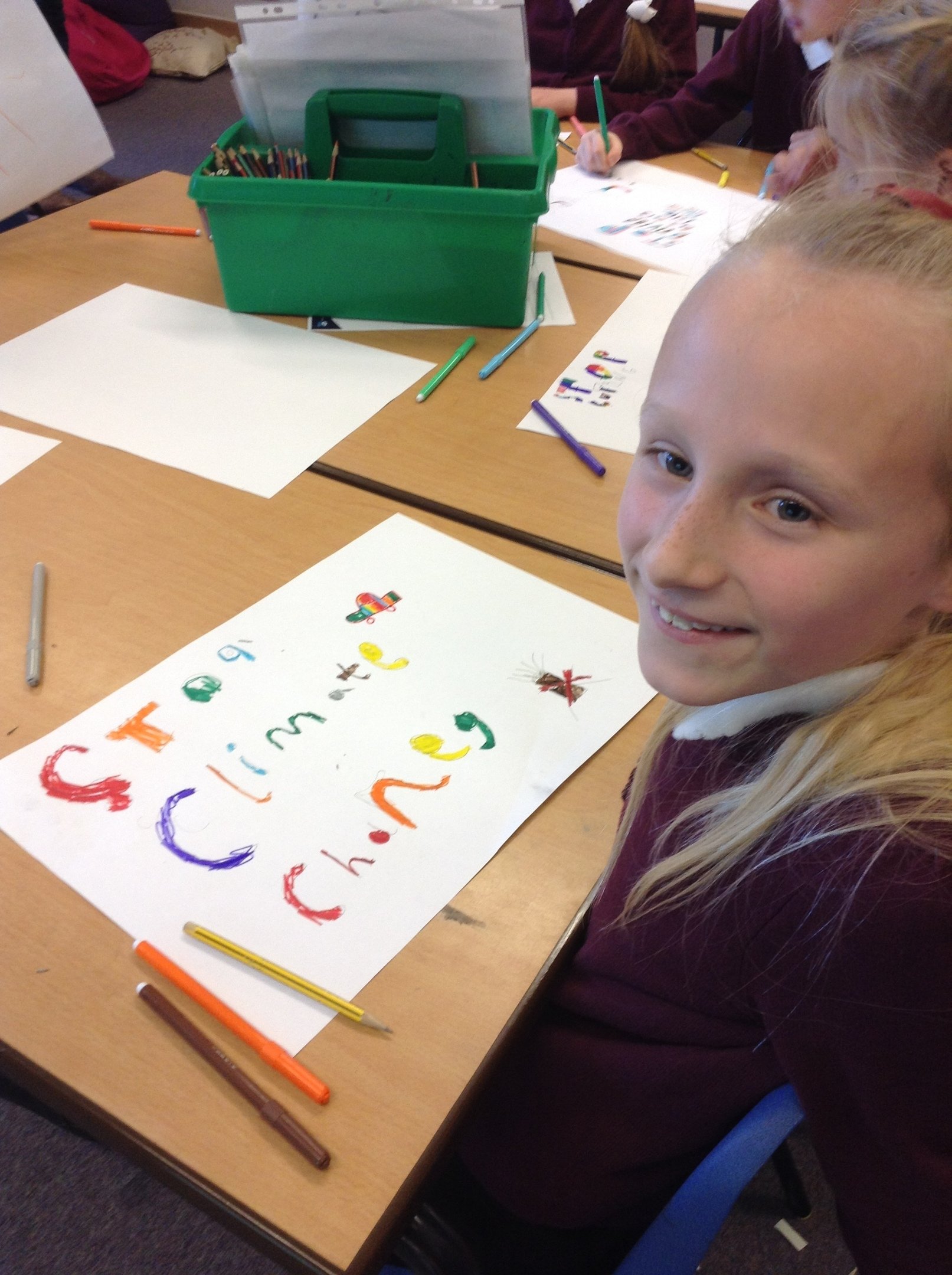 We also talked about our new science topic and learned how the Earth moves in Space.
Monday 11th October 2021 World Mental Health Day
As yesterday was World Mental Health Day, we spent some time during assembly and in our PSHE lesson thinking about our own mental wellbeing. We talked about different emotions and ways that we can manage our emotions. Badger class decided that they would like to make a calm corner in our classroom and we shared some ideas of things that help us to feel calm. We suggested some calming activities that we have put in our calm corner. We shared different breathing techniques that help us when we feel overwhelmed. Look at some of our ideas in the photos below. We also know that if we feel that our worries get "too big" we know who we can talk to about this and what we can do to get help.
Tuesday 21st September 2021
Over the last two weeks we have been looking at the features of the Sparky text and practising using adjectives, antonyms, adverbial phrases and noun phrases. This week it is time to put what we have learned into action when we write our own Sparky stories. Look out for some examples of our work below...
We have started using Times Table Rockstars to practise our tables - more information and usernames will be sent home soon.
We have also been enjoying exploring moving paper clips using magnetic force though different materials in Science - see video clips.
We enjoyed our library time with Tree Kangaroo Class. It was great to be able to share stories with the older children. Remember to bring a bag to school so that you can take a book from the classroom home to read.
Monday 13th September 2021
Our second full week at school got off to a great start today with lots of hard work in Maths and English. Our English text at the moment is called Sparky and is about a girl who gets a pet sloth.
Last week we created adverts to persuade people to buy a pet sloth. Our reading text is called 'Fortunately the Milk' and is full of some very bizarre goings on! We are collecting lots of new vocabulary and making some careful observations and predictions as we read. In Maths we are learning about hundreds, tens and ones and are very good at partitioning numbers.
See below some photos from our science lesson today when we explored magnetic materials.